Meet the Team: Debbie- Independent Living Officer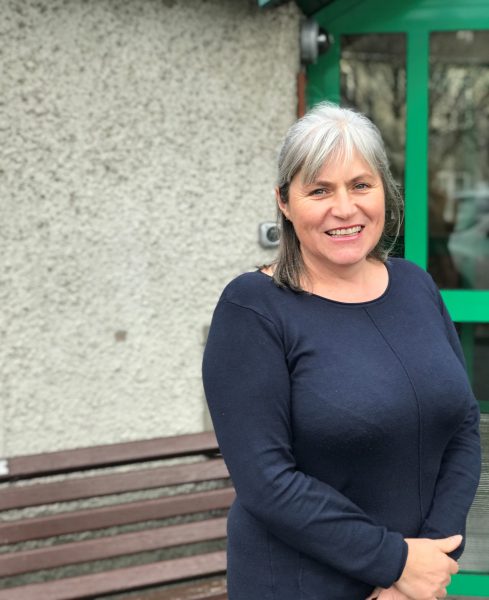 Debbie joined South Lakes Housing 11 years ago as a mobile scheme manager covering for the scheme managers on their days off and when they were on annual leave.
She was then appointed as a scheme manager, initially at our sheltered scheme in Birthwaite, Windermere and then moved to our sheltered schemes in Kendal.
Debbie is now part of the Independent Living Team who oversee the 12 sheltered schemes at South Lakes Housing. The role of an Independent Living Officer is to support over 400 tenants that we have living in our sheltered schemes to live independently.
The team offer support right from the very beginning as they will accompany tenants who are considering a move to a sheltered property to visit the scheme and then sign them up if they are interested in the property.
Each new sheltered housing tenant will receive a visit within 48 hours of moving into their new home from the Independent Living Team. The purpose of this visit is for tenants to ask any questions that they may have with regards to their new home and check how they are settling in. The alarm system is also checked during this visit to ensure that it is in full working order.
The Independent Living Officers will also carry out weekly and monthly health and safety checks on schemes. These include testing fire alarms, Legionella flushes, visiting tenants when they come home from the hospital and should a tenant need advice or signposting to Age UK or other agencies they will visit to do so.
Debbie also manages the Cleaning Contract for the sheltered schemes, liaising with the cleaning contractors, tenants, colleagues and managers as well as doing quarterly audits and providing feedback on the service.
Debbie is involved in administrating the Multi-Agency Referral System, this system is used to communicate with Age UK, Social Services and other agencies.
During her time at South Lakes Housing Debbie has been trained by the Dementia Services Development Centre at Stirling University. She did a course to help with the support of tenants who have dementia and also delivered the course to 9 of her colleagues.
She completed a Level 3 course with The Chartered Institute of Housing in Housing Practice which helps her with her role as an Independent Living Officer and to understand how the organisation functions and works.
Before working for South Lakes Housing Debbie worked in catering both in the UK and Germany. She has also worked with a range of older and younger people to support their needs.
Debbie said, I love helping people to remain in their own home and keep their independence. I also enjoy the multi-agency referrals we can make to help our tenants get all of the support and assistance they need.
If you would like to speak with Debbie or a member of the Independent Living Team then please call us on 0300 303 8025 or send us an email to customerservices@southlakeshousing.co.uk
< Back to News