Garden Competition Winners 2022
We have been amazed yet again with the entries we have received for our Garden Competition  and would like to thank everyone for taking the time to send their entries in- there were some amazing gardens! This made it extremely hard to pick the winners. However, after much deliberation, we have 4 incredible winners! Here are the winners: 
1st place- Fred Hornby – A truly beautiful garden making use of every little corner to brighten it up and add a splash of colour. Fantastic use of pots and tubs to make it a pleasure for passers-by to admire. He commented' I am so pleased to win' Huge thanks to Tyson Construction for donating a £100 voucher.
2nd place- Raymond Burgess – A stunning garden full of energy and purpose with great use of the space to not only grow flowers but a whole range of vegetables and fruits as well- rhubarb, courgette and strawberries to name a few. Ray commented 'I have shown that you do not need a large garden area to create something amazing. I am disabled and use a wheelchair to get around and enjoy what I grow'. Huge thanks to Burnetts Solicitors for donating a £50 voucher!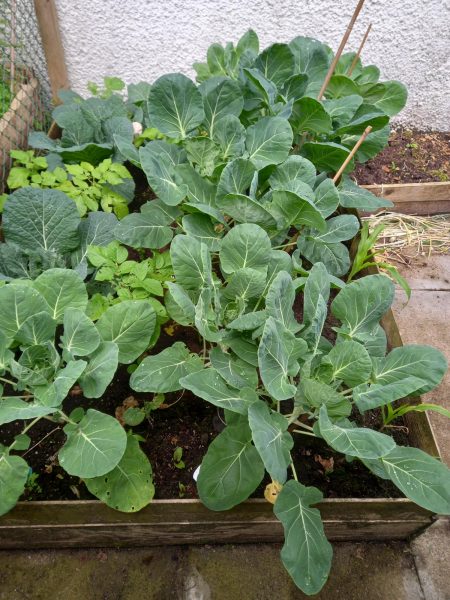 3rd place- Sarah and Dave Benjamin – created from scratch a truly relaxing and pleasing to the eye garden to spend time in. The various lockdowns ensured that there was time to get stuck in and was a great project to work on. Dave said 'I didn't expect to get anything and I am delighted. I am not a gardener but I like to try out things and if they don't work I try something else'. Huge thanks to Homebase for donating a Gardening Bundle!
Spot prize- Liam Waugh and Lisa Thomas – We also awarded a spot prize to a garden that has improved the most. Liam & Lisa have put an incredible amount of time into transforming their garden. There is now a lovely seating area, plants in the borders and various garden ornaments to make it a lovely place to be. Liam commented 'We entered but really didn't expect to get anything. Thank you'.
< Back to News