Case Study: Lesley and the Income Management Team
Lesley has been working with South Lakes Housing Income Management team for a while now to help and support her to pay her rent.
Lesley said, Vicky on the Income Management Team has been brilliant with me. She has provided me with lots of help and advice when I needed it the most.
Lesley has to pay bedroom tax and this affected her ability to pay her rent.
The Income Management team have been helping Lesley to pay her rent arrears through maximising her income, filling out DHP (Discretionary Housing Payment) forms for Housing Benefit and signposting her to Age UK to look into getting a higher rate of PIP (personnel intendant payment).
Lesley also said, I would 100% recommend the Income Management Team to any of South Lakes Housing Tenants, they have been fabulous and I couldnt have asked for a better service.
Lesley is now more settled with her finances and she speaks to the Income Management Team regularly if any issues arise.
If you would like to speak with a member of the Income Management Team for help and advice when paying your rent then please call us on 0300 303 8540 or send us an email to customerservices@southlakeshousing.co.uk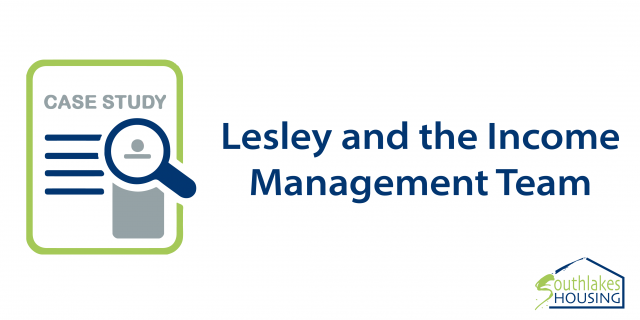 < Back to News